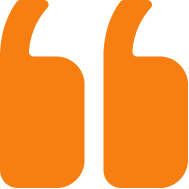 Influencers are becoming increasingly important to marketing campaigns. Read some tips for hiring and using an influencer and learn tricks to see if it's working.
All it takes is one glance at any social media channel to see influencers' impact on sales. From nano influencers with fewer than 1,000 followers to megastars with over 1 million devotees, influencers have found their niche in the marketing universe.
The proof is in the numbers — 96% of marketers using influencers consider their strategy successful, especially when trusted industry experts promote the products. When used correctly, influencers drive sales and brand awareness and optimize your marketing budget.
If your company hasn't jumped on the bandwagon, why not? To find someone authentic and affordable to promote your product, follow some simple suggestions:
DO:
Make a list of influencer requirements
Develop a wish list for your brand's ideal influencer. The list should include someone who checks all the boxes: brand awareness, reliability, engagement rates, demographics and content quality.
Select an influencer who's a good fit
Find an influencer who aligns with your company's brand, vision and voice. Then consider the influencer's reach, brand affinity and pricing.
Remember what collaboration means
Influencers aren't salespeople – they're content creators. Bring them ideas and listen to theirs. You know your product and brand, and they know their audience and positioning.
Use the influencer as part of a bigger strategy
Influencers should only be part of a multifaceted marketing approach. Rather than relying only on the influencer creating buzz, look at other opportunities in digital marketing, including SEO, emails and PPC.
DON'T
Allow underhanded marketing tactics
Don't let an influencer talk you into making misleading, dishonest or inauthentic claims. Lies eventually become public.
Get taken in by frauds
Examine your influencer's followers before agreeing to any marketing plan. Fake followers, influencer pods and fake sponsors are among the tools that inauthentic influencers use to make themselves look good.
Trivialize issues
Sensitivity is the key here. Keep posts neutral and light to draw attention to the product, not a social issue. Be cautious about using humor, also. Something funny to you might be offensive to others.
Forget your target audience
Build your average customer's profile, including gender, age, preferences and interests. With this information, you can target an influencer well versed in your field.
Ultimately, one of the more challenging aspects of influencer marketing is determining a campaign's success (or failure). The standard marketing metrics used to measure influencer performance is not an exact science but help gauge a campaign's effectiveness.
Some of the more useful KPIs include:
Engagement rates
Likes, shares, comments, brand mentions, reactions and clicks are some measurable factors in engagement rates. When determining an influencer's engagement rate, experts use multiple calculation methods.
Site traffic
Tools like Google Analytics allow users to track changes in traffic with metrics that include session durations, total pageviews and bounce rates.
Conversion rates
Conversion rates measure the campaign's performance, whether it's an increase in sales, an uptick in web traffic or a click on an ad. Like other metrics, conversion rates use a variety of KPIs to measure success.
Sales
You can pinpoint the sales generated from the campaign by providing the influencer with custom promo codes or URLs,
Despite some concerns about problems with influencer marketing, like fake followers, deceptive practices and possible run-ins with the FTC, surveys show it's here to stay.
TopRank Marketing, in its 2022 B2B Influencer Marketing research report, found influencer marketing will only grow from here.
"B2B marketers' opinions about influencer marketing confirm its effectiveness. Over 70% agree that their customers rely on advice from industry experts and insiders, while 62% say their influencer engagements have improved their customers' brand experience," researchers found. "Most marketers predict that influencer marketing's popularity will continue to grow, too: over 73% report an increase in interest over the past year. Moreover, 80% say they expect interest to continue to grow over the coming 12 months."
So, what are you waiting for? Hop onboard the bandwagon before it leaves your company behind.