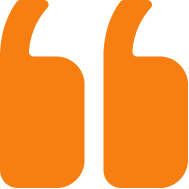 Summary
Learn about the importance of having a growth mindset in business and how it can lead to success.
A growth mindset involves embracing challenges, seeing failure as an opportunity to learn, and focusing on effort and progress.
Having a growth mindset can help individuals and businesses to overcome obstacles, adapt to changes, and achieve long-term success.
Consider: 
What do John Deere's The Furrow magazine, the Rolex watch company and Old Spice have in common? They're among the leaders in content marketing, using lively imagery and witty writing to bring products to life. 
The Furrow magazine, first published in 1895, is the OG of content marketing – starting long before "content marketing" was even a thing. As one of the first brand magazines, The Furrow tells stories about customers' needs and the company's products through valuable and relevant content. Today, The Furrow continues to be a favorite among farmers and agricultural enthusiasts.
Watchmaker Rolex nails its content marketing by showcasing the timeless quality of the luxury timepieces. The company maximizes its reach during prestigious sporting events (Wimbledon, the British Open and the Rolex 24 at Daytona, to name a few) by highlighting celebrity endorsers on its social media accounts.
Who can forget the Old Spice advertisements that brought this aging brand out of obscurity with its "The Man Your Man Could Smell Like" campaign? Rather than advertise directly to men, the company flipped its strategy and focused on women, who do a majority of the purchasing anyway. Within days of the campaign release in 2010, Old Spice Guy videos racked up millions of views.
In its B2B Content Marketing Benchmarks, Budgets, and Trends: Insights for 2022 report, the Content Marketing Institute said the top three goals for B2B marketers are creating brand awareness, building credibility/trust and educating the audience.
Has your content marketing reached these goals? If you don't seem to be connecting with your customers, there are probably some common reasons:
Secret 1: Ignoring the marketing funnel
The marketing funnel illustrates a prospective customer's buying process, from brand awareness to purchasing. Content fits in every step of the funnel:
Brand awareness
Customers become aware of a brand, and brands use content to demonstrate its benefits and deepen the brand connection.
Consideration
Customers research and compare the brand to the competition. Brands use content to demonstrate the differences.
Conversion
Customers purchase the brand. Brands connect with customers with how-to guides and other content that demonstrates best uses.
Loyalty
Brands deepen loyalty through consumer engagement and customer service on social media channels
Advocacy
In the final stage of the funnel, customers become brand advocates and generate new customers. Brands continue their outreach by using helpful and interesting content.
Secret 2: Forgetting your audience
Your content – videos, infographics, white papers, blogs, social media, ebooks and webinars – should be created with your clients in mind. As you develop a content plan, consider your target audience and what you sell.
If your content overpromises but underdelivers, your audience will leave unsatisfied. Always include a call to action.
Secret 3: No real plan
Successful content doesn't happen by accident. It takes solid planning about content type, platforms and goals. To create a basic plan, consider the Ws and H approach:
Who – Who will be making the content?
What – What kind of content is best for our business?
Why – Why do we need content marketing?
Where – Where will the content be published?
When – When do we plan to publish this content?
How – How will we promote the content and analyze the results?
With the answers, businesses can strategize the content plan and deliver content appropriate to the audience.
Secret 4: Mediocre content
Your content provides a critical first and lasting impression on potential customers. You can kiss those customers goodbye when it's too salesy, dull or complicated. Content needs to be compelling, engaging and relevant. And with the new Google update, businesses need to ensure their content is laser-focused. Google is also prioritizing helpful content over fluff "to ensure people see more original, helpful content written by people, for people, in search results," the company said.
Secret 5: Not dedicating enough time to the content
Creating content is more than just slapping some words down or filming a quick video. For your content to be successful, it must include thoughtful research, planning, brainstorming and teamwork. A one- or two-person company might be able to get away with creating and distributing content alone. A dedicated content manager or qualified agency should handle the work for companies that are any larger.
Remember, content shouldn't be an afterthought. In its report, the Content Marketing Institute also said some of the most successful content marketing campaigns help generate leads, build a subscribed audience and drive attendance to in-person or virtual events.
Where does your content marketing fall short? Let's talk about it. Contact us today.