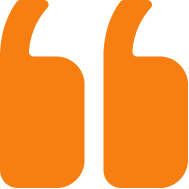 Marketers see hybrid events that balance the needs of in-person and remote attendees as the path forward for audience engagement.
After more than two years of virtual events, in-person experiences – meetings, conferences, trade shows and summits – are making a comeback. So many people are ready for meeting face to face, casual conversations and handshakes. At the same time, companies and organizations still need to make room for remote attendees. The digital acceleration prompted by the pandemic is here to stay.
Research shows the use of virtual events, webinars and online courses increased from 57% to 67% during the pandemic, becoming an indelible part of life today. But virtual fatigue – sometimes called Zoom fatigue – has zapped some enthusiasm for online events.
Where to turn? Hybrid. 
Next-generation events meld in-person and digital components for a comprehensive, immersive experience, the marketing industry organization CMO Council said. Basically, it's a little bit of this and a little bit of that.
"Simply returning to 2019 in-person events isn't an option. Two years of virtual events have heightened attendee expectations. Next-gen in-person events now require digital components even if they're not full-blown hybrid events," the CMO Council said in Aligning Strategy, Teams and Tech for Success in a New Era of Events. "If marketers can infuse in-person events with digital elements, they can create a more immersive attendee experience."
Marketing experts see the new normal for business events and experiences as meeting the audience where they are. To do that, virtual and remote elements need to come together. Some suggestions include:
For the virtual elements:

Utilize online platforms for web and mobile applications
All-in-one platforms can support services that include registration, video streaming, push notifications, maps and agendas, to name a few.
Keeping event content, like pre-recorded live sessions, accessible at all times makes virtual attendees feel as though they're not missing anything.
Develop connections between digital and in-person audiences
Provide multiple avenues for remote and in-person audiences to interact, but also remember programs do not have to run parallel.
For the in-person elements:
High-quality, intimate events with a limited number of engaged attendees allow for quality face time and networking opportunities.
Make the gatherings regional
Local events help attendees to make connections and grow networks within their nearby community.
By narrowly defining the event parameters, attendees will feel more connected to the content.
"By creating a hybrid event format that caters to your audience's needs, you can expand your event's reach and create a backup plan if, for some reason, your in-person event is delayed or canceled," the PCMA (Professional Convention Management Association) said in 5 Greatest Myths about Virtual and Hybrid Events. "Separating your event formats also allows your attendees to engage with both components of your hybrid event."
Even Zoom, the company that became synonymous with remote events, acknowledges hybrid is the future. Consider how the sports world has embraced hybrid, but in a slightly different way: Both spectators at the live sporting event and TV viewers have equally enjoyable experiences but in very different ways.
While in-person viewers at the game get the sights, smells and sounds of the stadium, TV viewers get designed, planned and produced content with commentators and up-close action. Indeed, two very different experiences for the same event, Zoom's Tony Allen, global head of event services, said.
"Hybrid events are becoming an effective and profitable event strategy because they combine the intimacy and engagement of live events with the interactivity, flexibility and global reach of virtual events," Allen said. "This promising approach combines two powerful experiences that can complement one another."
So if you're looking for a way to make your virtual event successful, contact THINK. We make things easy, so you don't have to worry.