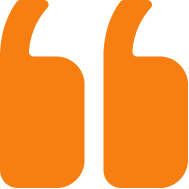 In B2B marketing, the key is knowing how to best reach and expose your business to a target audience. Using a medium to do so can further gain trust and validate a company. 47% of buyers typically view three to five pieces of content before engaging with a representative for sales or services. Blogging can be a beneficial and effective way to get more eyes on your business.
Blogging can drive more traffic to a website to promote products and services offered while continuing to build trust within an audience or potential customers. Business blogging is different than personal blogging, which might remind you of travel and food sites with less-than-formal writing. Business blogging is a marketing tactic that uses writing to get your business more online visibility and helps support business growth.
Some benefits of business blogging include:
Driving traffic to your website
Repurposing content for social media
Converting traffic into leads
Driving long-term results
Effective blogging is an essential part of an overall digital marketing strategy. It drives traffic to your website, generates new leads for your company, helps you nurture those leads, and gives you increased insight into your customer base.
There are 5 key results your company can see through frequent blogging:
Improve SEO
Search engine optimization has more potential to increase with the more quality content you put out. Blogging even just once a week, giving four pieces of content to your website per month, can help a site rank higher in search results. Once you've gotten the user to your website through keyword use and engaging content, you can get more creative on how to sell your business and capture information from your new demographic.
Return Readers
If you can engage and interest readers from the start, they will likely come back for more. By keeping your content interesting and valuable, you can guide people back to your site more often, leading them to look into your products or services as well. And not everything has to be a hard sell. Be sure to mention your brand occasionally, but don't expect your content to be all sales-based. Having stimulating and informative content that doesn't feel like a sales push will not only increase the time spent on your page, it will also help with social media sharing.
Content Sharing
Sharing content on social media accounts is one of the easiest ways to drive traffic to your website, especially if your post is engaging and attention-grabbing. Use gripping images and videos alongside your links to draw more eyes, leading to more clicks and website visits. Another option when it comes to social media content sharing is paid promotion, which allows your posts to reach a wider and more targeted audience.
Lead Generation
Taking advantage of added content and social media sharing is a great way to get more eyes on your website, which in turn can generate new leads. Once potential customers are on your website, you can use blog content to help to develop a relationship with them. Encourage those readers to interact with your brand by leaving comments or sharing the link on their own social media. It also helps to include free, downloadable materials or encouraging joining your mailing list.
Establish Expertise and Credibility
Blogging is an effective and easy way to share important industry- or company-related information and updates with your client or customer base. Showing you know your stuff can help to gain more trust and prove credibility to your readers. Regularly sharing blog and social media posts also helps to "humanize" your business and remind buyers of the people behind their screen. Consumers want to feel familiar with a brand, not just aware of it.
According to 2022 marketing statistics, 56% of marketers who leverage blogging say it's effective, and 10% say it generates the biggest return on investment. Implementing knowledgeable and professional blogging internally has the potential to take any business to new heights.
HubSpot offers blog templates for anyone hoping to start blogging off on the right foot. 
So if you're looking for an effective and simple way to not only increase visibility, but also help your SEO and rankings, blogging is a great way to start.