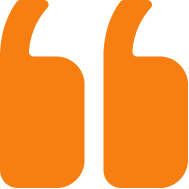 As the marketing world remains ever-changing, one sure-fire way to keep eyes on a business is to keep things visual. Over the past few years, video marketing has become a more prominent presence industry-wide. In 2022 alone, 83% of marketers say that video helps attract more leads and increases the conversion rate in the B2B market. Using video content has recently offered the highest ROI of any media format for marketers.
To stand out in the crowd, it's important to create eye-catching, unique visual content that can be easily viewed and accessed from any location. The growth of digital marketing has allowed content like this to flourish and become more commonly used.
So, how is video changing the way we view marketing?
78% of people watch videos online weekly, increasing brand awareness, expanding reach, better controlling a message, and allowing us to say more in less time than a lengthy blog or newsletter. Video content also allows us to showcase more personality and make introductions. 
Some of the best ways to showcase a business through video marketing include the following:
Share a How-To: Showcase products by showing potential customers how to properly use and get the most out of what you're selling. 
Set Up a Q&A: Interact with customers and clients with a personal touch to show you make the time for them.
Create a Weekly Series: Get creative! Give customers something to look forward to coming back to each week. 
Show Off Company Culture: Highlight what makes a company special and unique besides the products and services sold. People respond to a positive culture. 
Interview Team Members: Give customers a peek behind the scenes.
Create Product Specific Videos: Show off what's new and popular with in-depth looks at what a company offers. 
Video content can also improve SEO efforts. HubSpot found that 66% of people polled said they visited a marketer's site after coming across a branded video. That leads to increased reach and engagement across multiple platforms, sparking consumer interest. SEO is easier to improve with video because it allows access to more platforms than traditional copy marketing, like Vimeo, Youtube, Powtoon and Wistia. Most of these platforms also automatically adjust to different screen sizes, making it easy to view on a desktop, laptop, tablet or smartphone.
Adding video content to social media can also increase the effectiveness of marketing. More social media platforms are available now than ever – Facebook, Twitter, Instagram and TikTok being the most popular. Using video on these platforms alongside a link can lead to higher CTR. Additionally, the popularity and frequency of video on a social media feed can grow a following and subscriber base, again bringing more eyes to a website.
Whether a company is just getting started with video content or is a seasoned pro, keeping up with trends and keeping strategy in mind can lead to increased success in marketing.